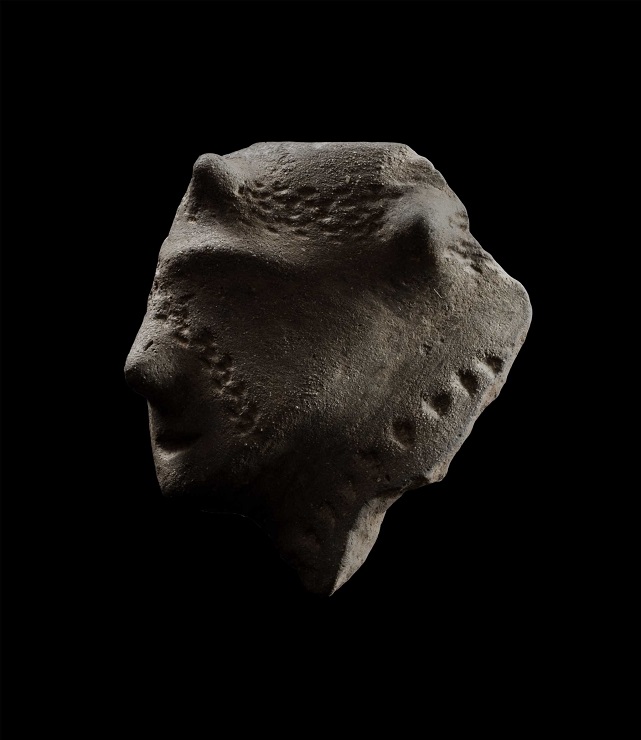 A man-made artefact also depicting a man – representing a part of the facial vessel from Kolín (from the terminal phase of the Stroked Pottery culture). Photo by O. Kačerovský.
In their broadest sense artefacts represent virtually anything that has been created by human hands, including the cultural landscapes, the settlements, the graves, etc. One of the last general definitions considers that artefacts represent the basis of the human world, which was created as an artefact or through it, including events, institutions and symbols. An artefact in this sense is an item that distinguishes the human being from other nature, the basic element that forms an inseparable pair with the man, as the result of the creative activity by means of which people are able to humanise their world.
In the narrowest sense, in terms of archaeological research, artefacts are mostly viewed as being objects that are made by real people. And these human products - mobile artefacts that Neolithic society was accustomed to and also produced and that were preserved most frequently in the Neolithic settlements - for centuries have received the attention of archaeological researchers.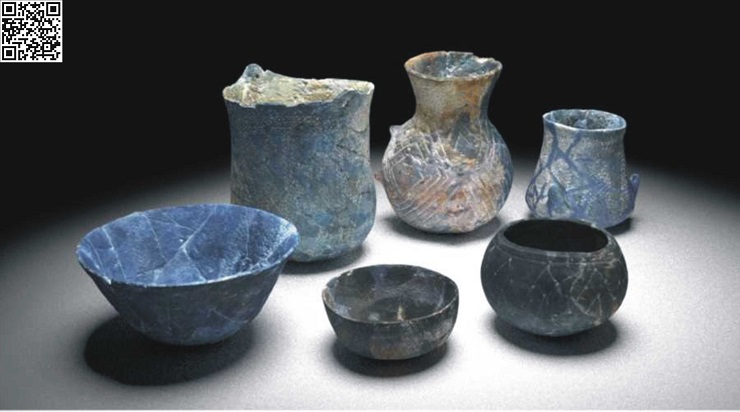 The virtual gallery that operates on the basis of a game engine exhibits 30 archaeological finds from Bylany, located close to Kutná Hora, which by means of 3D scanning were able to be inserted in the virtual environment..
Want to learn more?
Neustupný, E. 2010. Teorie archeologie. Plzeň: Aleš Čeněk.
Pavlů, I. 2010. Činnosti na neolitickém sídlišti Bylany. Activities on a Neolithic Site of Bylany. Praha: Archeologický ústav.